Find Fresh, Local Produce and More at the Fort Thomas Farmers' Market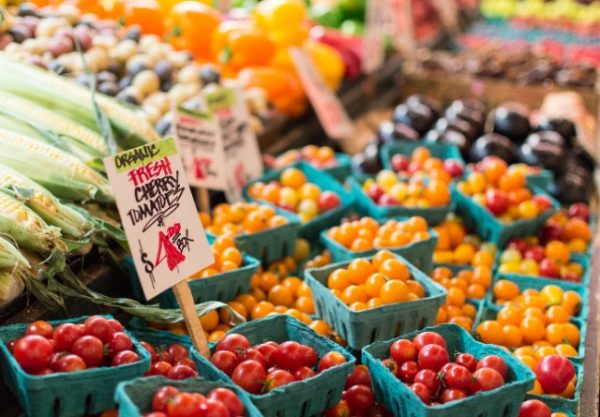 If you want to stock up on local groceries and goods, there's no better place than the Fort Thomas Farmers' Market this time of year. The market at Tower Park brings together a varied lineup of vendors from all over the Fort Thomas region every Wednesday from the beginning of June through October.
Stop by the market this Wednesday to see who's on hand for the evening. You'll probably find folks from Maple Brook Farm offering up fresh meats, along with other farmers selling their homegrown fruits and veggies. Other vendors that often make an appearance include StoneBrook Winery, Weisenberger's (offering homemade cornbread and pizza crust mix), and Bello's Bike Pops, selling refreshing summer treats. Even if you don't have something specific in mind you need to pick up, it's worth coming to the Fort Thomas Farmers' Market just to do a bit of browsing.