Fresh Recipes to Help You Make the Most of Spring Produce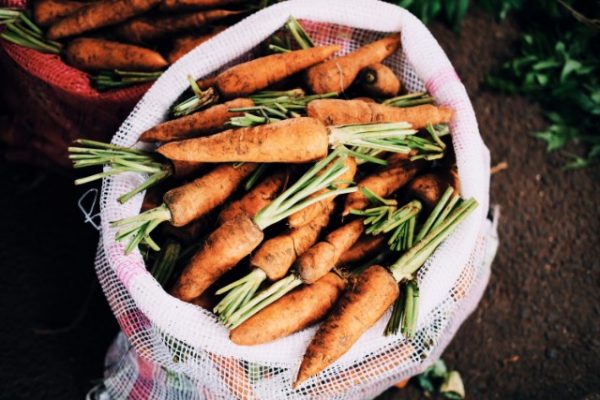 From artichokes and asparagus to scallions and spinach, spring's list of in-season veggies is extensive. After all, spring is the season when the temperatures warm up and the earth thaws, creating prime real estate for growing produce. If you've been spotting more local veggies on the shelves at your grocery store, don't expect that to slow down anytime soon. Here's how to use those seasonal veggies.
Shaved Carrot Tart with Ricotta [Saveur]
Who says tarts have to be sweet—or carrots have to be orange? This savory shaved carrot tart defies both misconceptions. It calls for a mix of carrots in varying shades (the recipe depicts orange, purple, and yellow carrots), which you peel and layer atop a simple crust spread with ricotta cheese and some seasonings. The result is a savory tart that's almost too beautiful to eat.
Pea-and-Bacon Risotto [Food & Wine]
Just because you're eating veggies doesn't mean you have to keep it that healthy. This pea-and-bacon risotto provides the perfect balance of nourishing and indulgent. A creamy combination of diced bacon, baby peas and pea shoots, arborio rice, and Parmigiano Reggiano cheese converge in this seasonally inspired side.
Braised Artichokes, Favas, and Carrots in Creamy Lemon Sauce with Fennel [MyRecipes]
This dish makes for a full meal thanks to its mix of protein-rich fava beans, farm-fresh veggies, and hearty potatoes. If you love fresh citrus flavor in spring, prepare your artichokes with green onions and fennel, then add wine and preserved lemon, and simmer. It should only take about 10 minutes until the fragrant combination is ready for the fava beans and final layer of creamy lemon sauce.