Get the Most Out of Your Outdoor Space This Summer With These Tips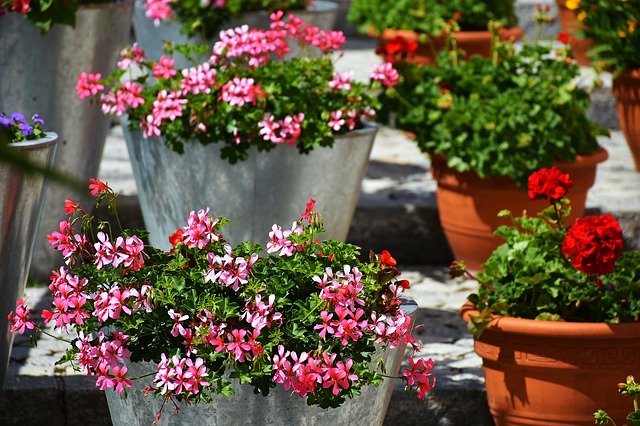 Living in a rental doesn't mean you won't have access to the outdoors at home! When you have a patio or a balcony, you can enjoy some fresh air whenever you want. However, since the outdoor space is probably limited, you should pay close attention to its design to make everything functional. Follow these guidelines when decorating your patio or balcony.
Keep it simple. When you're designing any smaller space, less is more. Furnish your patio with as few pieces of furniture as possible, and opt for smaller, lightweight seating and tables whenever possible. Keep the decor to a minimum, too, so as not to steal any space from the necessities.
…but feel free to go a little overboard on plants. The one place where you should feel free to go a little crazy? Greenery. Plants will bring your balcony to life and make you feel like you're really tucked away in the heart of nature. If you don't have extra floor space for planters, fill an end table or two with smaller potted plants or hang a windowbox from the railing to add some more color.
Make furniture pull double-duty. Another great way to ensure you're "keeping it simple" is by choosing pieces of furniture that are multipurpose. For instance, add extra seating in the form of an ottoman that can also store extra blankets and pillows for a rare chilly night.
Don't forget about flow. While it's important not to overstuff your patio and balcony, once you pick your pieces of furniture, the way you arrange them is equally significant. Consider the flow of traffic to and from your outdoor space, and leave plenty of room for people to enter and exit comfortably. Also, think about the flow of conversation and make sure your seating is arranged in a way that allows all of your guests to easily engage with one another.
15 Small Patio Decorating Ideas [HGTV]
How to Make the Most of Your Seriously Small Apartment Balcony [Apartment Therapy]
Four Tips for Decorating a Small Patio With Style [The Spruce]