Give Your Apartment a Spring Refresh! Here's How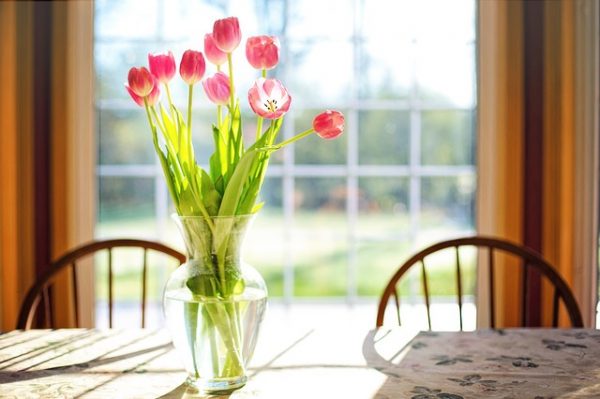 Now that the warmer weather is right around the corner, you can finally put away the winter parkas and unpack the windbreakers. As you switch up your wardrobe for spring, take some time to redecorate your home, too. Here are a few ways you can refresh your home for spring.
Quickly pick out pain points. Before you do anything, target the areas you want to change during your mini makeover. To do this, design experts suggest shutting your eyes and then doing a quick scan of the room when you open them. Jot down the three things that jump out at you as the least appealing to look at, and focus on replacing or changing them.
Invite Mother Nature indoors. While spring flowers bloom outside, fill your home with similar in-season elements. Grab a bouquet of fresh flowers to put on display or pick up a new houseplant to spruce up a dark corner.
Refresh your throw pillows. The pillows on your couch and comfy chairs are one of the easiest things to reboot because all you have to do is fit them with new pillowcases. In honor of spring, select bright colors or floral patterns that evoke the natural shift occurring beyond your windows.
Add a splash of white. If bright hues don't really fit in with your existing decor, try white instead. Nothing evokes a fresh new season like a crisp white linen pillowcase or a milk glass vase filled with green fronds.
Spring Decorating Tips, According To The Pros [Forbes]
How To Springify Your Home [Harper's Bazaar]
Spring Decorating – 10 Tips from 10 Interior Designers [Oprah]