Have Brunch at The View at Shires Garden, Now Open in Cincy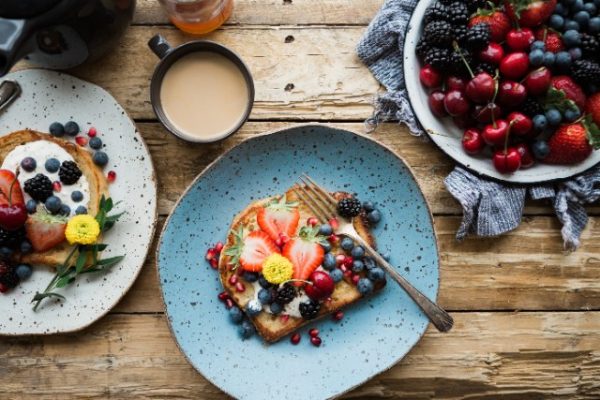 Perched at the peak of a 10-story building, The View at Shire Gardens lives up to its name. Part deck, part glass-encased dining room, the chic eatery made its grand debut in July and has been racking up rave reviews ever since. It's open for weekday lunches, weekend brunches, and dinner.
Brunch is a popular time to visit if you haven't stopped by yet, and you'll understand why as soon as you look at the menu. It's packed with creative American cuisine, like the Bluegrass French toast. The chef starts by searing battered challah bread to golden-brown, then adds custard infused with a complex mix of cinnamon and ginger, seasonal berries, cocoa dust, and a final flourish of peach-bourbon syrup. The kitchen also churns out more traditional dishes like omelets, eggs Benedict, and a breakfast sandwich.