HomeMakers Bar Is a New Addition to Cincinnati's Nightlife Scene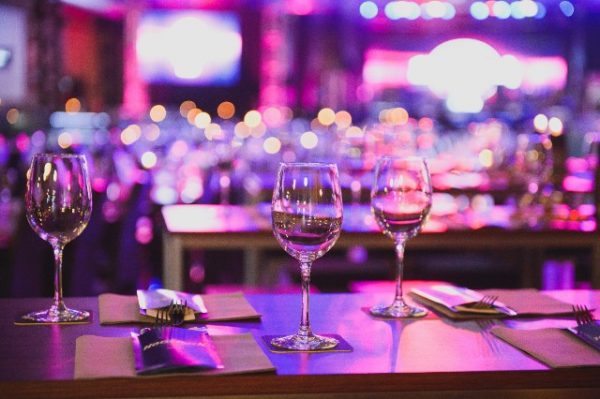 HomeMakers Bar bills itself as a "slightly retro, mostly modern cocktail bar that feels like a house party," and its unique atmosphere hits the mark perfectly. Exposed brick painted in crimson juxtaposes nicely with walls drenched in a rich blue, interspersed with unexpected accents like a Pac Man machine and a chandelier dripping with kitchen utensils.
The menu is equally creative. It's mostly craft cocktails, plus a few beer and wine options and a handful of small bites. Dig into the caramelized onion dip with Ritz crackers or the pesto dip with fresh bread. You can also sink your teeth into a buffalo chicken salad sandwich or build your own board of cheese and charcuterie. Then select "A Stiff Drink," like the Hires to You with rum, root beer-infused aperitif wine, absinthe, lemon, and seltzer.