How to Squeeze the Most Style Out of Your Apartment Patio or Balcony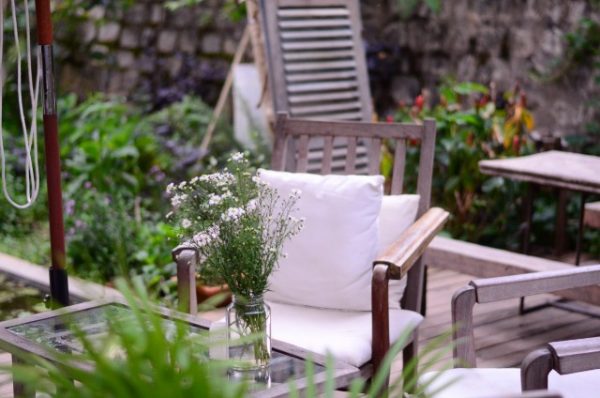 When you live in an apartment, a patio or a balcony can provide the easy access to the outdoors that you crave, even if it's relatively small in terms of square footage. Make the most of your outdoor space by following these tips.
Pick pieces that pull double-duty. One of the easiest ways to free up some space on your patio is to choose furniture that is multi-purpose. For instance, find ottomans with storage underneath that can both serve as seating and stow extra blankets for chilly spring evenings.

Arrange furniture for optimal lounging. The way you arrange your furniture can also have a big impact on how much use you get out of your balcony. Make sure you allow enough space for an easy flow of traffic and conversation, and axe any pieces that seem to trip guests up repeatedly.

Keep it minimal. When you're dealing with minimal square footage, you should also opt for minimal decor. Don't fill up the balcony or patio with too much superfluous stuff, just make sure the seating and tables you choose are cute enough to make the space look inviting. You can also choose pieces that are somewhat see-through—like wire chairs and glass or lucite tables—to make it seem like there's more open space than actually exists.

Don't shy away from greenery. The only decor that's worth making space for are flowers and greenery. Your outdoor space will truly feel like an oasis if you add a few potted plants or flower boxes to the mix.
15 Small Patio Decorating Ideas [HGTV]
How to Make the Most of Your Seriously Small Apartment Balcony [Apartment Therapy]
Four Tips for Decorating a Small Patio With Style [The Spruce]