How to Start a Windowsill Garden in Your Apartment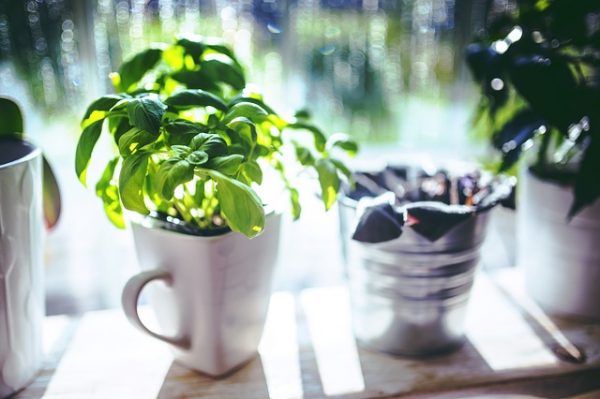 Who says you need a large plot of land to start a garden? Many plants can grow and thrive inside your home, simply perched on a sunny windowsill. Start your own windowsill garden by following these expert tips.
Know your containers. One of the worst things you can do to a houseplant is to forget to water it—but overwatering can be just as deadly. Luckily, there are certain containers that ensure this doesn't happen. Terracotta planters are always a safe bet, as they have extra space down below where excess water can drain. However, you can also try a self-watering planter with a reservoir that feeds water back in when the soil is getting dry.

Keep an eye on the temperature and sunshine. While most windowsill plants are happy to soak up all the sunshine they can get, some are sensitive to too much light or heat. So, before you choose your windowsill, you might want to check the temperature—the ideal is around 70 to 75 degrees. Also, make sure plants will get a minimum of five hours of sunlight.

Think outside the design box. You don't have to stick to simple planters for your windowsill garden. Open up extra vertical space by adding a small set of shelves to your windowsill and stacking your planters. As long as everyone gets adequate sunshine, your plants will stay happy.

Start with simple herbs. Since you're new to the green thumb game, don't set out to cultivate the most challenging plants. Instead, begin with easy-to-maintan herbs such as mint, parsley, chives, basil, and oregano. As an added bonus, these also happen to be some of the most-used used herbs in the kitchen.
10 Tiny Gardens You Can Grow on Your Windowsill [Bob Vila]
How to Grow a Kitchen Garden [Better Homes & Gardens]
Basics of Windowsill Gardening [Birds & Blooms]