Kroger Debuts Its First-Ever Food Hall in Downtown Cincinnati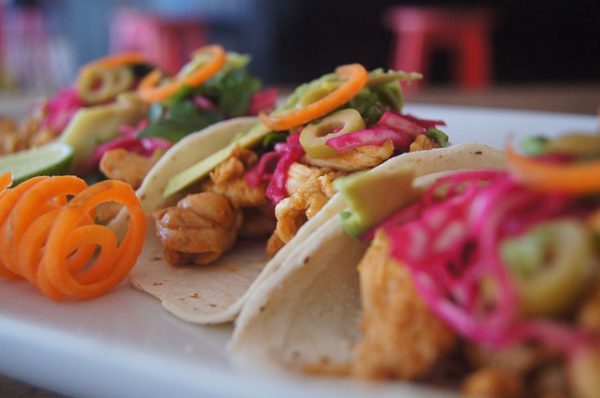 If you think of Kroger as strictly a grocery store, the new downtown location has a few surprises in store—five, to be exact. That's how many eateries reside in the market's new food hall. They encompass more than 7,000 square feet of its total space, the rest of which is occupied by traditional aisles of groceries and an impressive prepared food section.
Despite having only opened last month, Kroger's food hall has already amassed a whole host of local fans thanks to its variety of cuisine. Django Western Taco dishes out modern Mexican food while Dope Asian Street Fare specializes in Far-East bites. Kitchen 1883 and Eli's BBQ both put their own twist on American Comfort Food, and Queen City Whip offers everything from burger sand chili dogs to milkshakes. Stop by the new food hall for breakfast, lunch, or dinner this week.