Pumpkin Decorating DIYs That Are Anything but Child's Play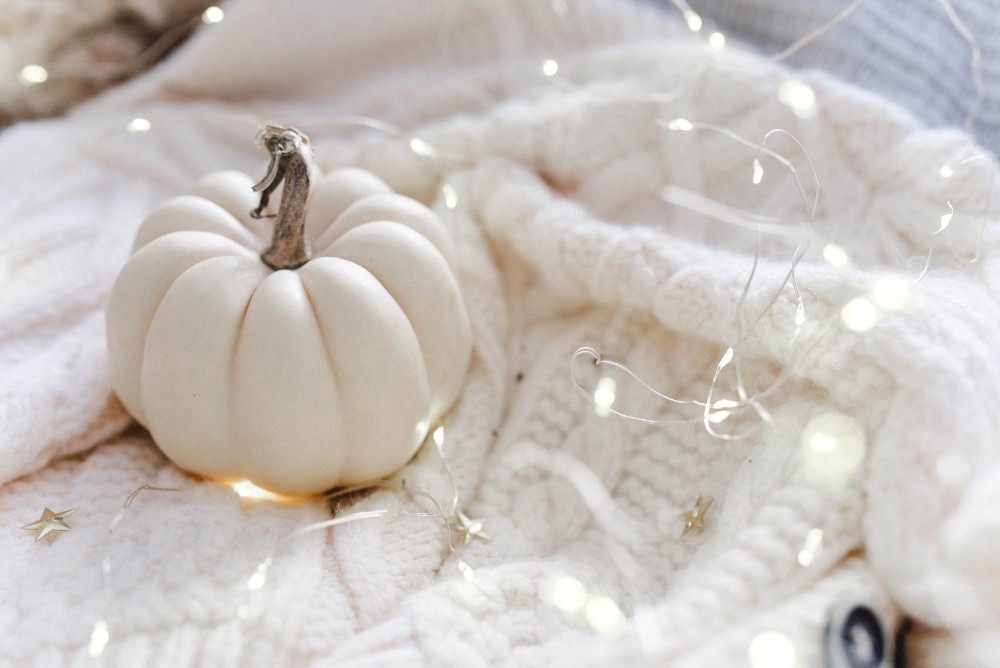 As a kid, you probably looked forward to carving jack-o-lanterns every October. But now that you're an adult, you might want to take a slightly more sophisticated approach to your autumn decor. This year, skip the messy pumpkin-carving and try one of these DIY ideas instead.

Sequin-Embellished Pumpkin
It doesn't get much glitzier than this sequin-covered pumpkin—or much easier. Start by grabbing a faux pumpkin at the craft store, along with strong glue or Mod Podge and an array of gold, yellow, and orange sequins. Use the glue to apply the sequins in an ombre pattern, starting with bright gold at the top and working your way to darker orange at the bottom, or any other arrangement you like.

Glittery "Fall" Pumpkin
If you love fall so much that you want to shout it from the rooftops, this cute glittered-up pumpkin is the next best thing. You start by painting an artificial pumpkin the color of fresh cream, and then use a flexible stencil (you can make one with just a printer and computer paper) to goop on glue in the shape of letters spelling out "f-a-l-l." Coat the glue with orange or brown glitter, remove the stencil, and you have a festive pumpkin perfect for your entryway.

Paint-Dipped Pumpkin
Not much of a DIYer, but still want something different to display than a jack-o-lantern? Enter, the paint-dipped pumpkin. With minimal effort, you can transform your pick from the pumpkin patch into a display piece. All you need is a roll of painter tape, a paintbrush, and paint in your favorite autumn hue. Wrap a strip of tape around the center of the pumpkin, then flip it upside down, sticking the stem in the center of the roll of tape to keep it sturdy. Coat the bottom of the pumpkin with your chosen paint, and add an extra layer if you still see orange looking through. Let it dry, remove the tape, and find the perfect spot for your multi-hued masterpiece.

15 Glam Pumpkin Designs For A Glitzy Fall And Halloween Décor [homedit]
12 Glitter Pumpkins That'll Add Some Glamour to Your Porch This Halloween [House Beautiful]DIY Paint-Dipped Pumpkin [Erin Spain]