Sate a Midnight Craving for Pizza at Mikey's Late Night Slice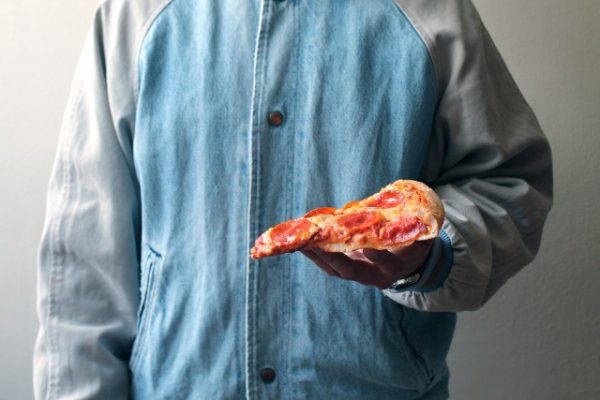 Most pizza shops close their doors well before midnight, making it nearly impossible to find a decent slice in the later hours of the evening. Not Mikey's Late Night Slice. You can place an order right up until 12:45 a.m. The flexible hours and delicious Italian eats have already made Mikey's a local hit, even though it just opened last month.
You can't go wrong with a pepperoni pizza dusted with fresh parmesan cheese, especially with a side of cheesy breadsticks. However, the pizza chefs also whip up more creative pies. For instance, the Silence of the Buffalo Chickens comes smothered with ranch sauce and topped with spicy buffalo chicken. The Kumana Wana Laya pizza showcases chunks of ham, sweet pineapple, and a sprinkle of cinnamon. The Rad Vegan pizza features a bed of dairy-free Daiya cheese topped with mushrooms, banana peppers, and basil. Choose your pie and devour it at almost any hour, courtesy of Mikey's Late Night Slice.