Save Room for the Salted Caramel Gelato at Taglio OTR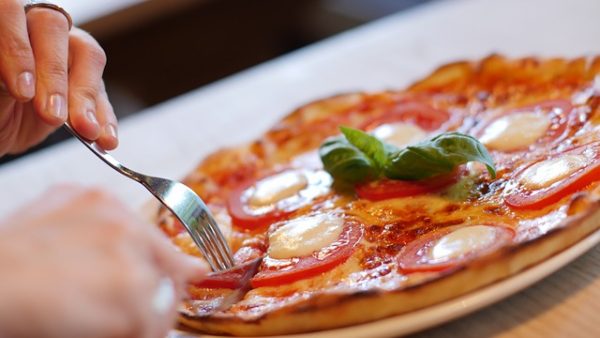 Fresh, authentic Italian food is winning over diners in Over-the-Rhine ever since the debut of Taglio OTR a few weeks ago. From light salads and starters to signature specialty pizzas, the menu contains a carefully curated lineup of artisan dishes, along with a dessert menu of gourmet gelatos.
Start with something like the cherry balsamic salad or the eggplant stack with fried slices of eggplant, tomato sauce, fresh mozzarella cheese, and Parmigiano Reggiano. Then for the main course, try a specialty pie such as the buffalo chicken. The pizza comes topped with mozzarella cheese, tomato, red onion, chunks of Amish chicken, bacon, buffalo sauce, and ranch drizzle. For something lighter, opt for the veggie pizza crowned with green pepper, red onion, mushroom, broccoli, and black olives. Cap off the feast with salted caramel or stracciatella gelato.