Style Tricks That Make Smaller Rooms Look Larger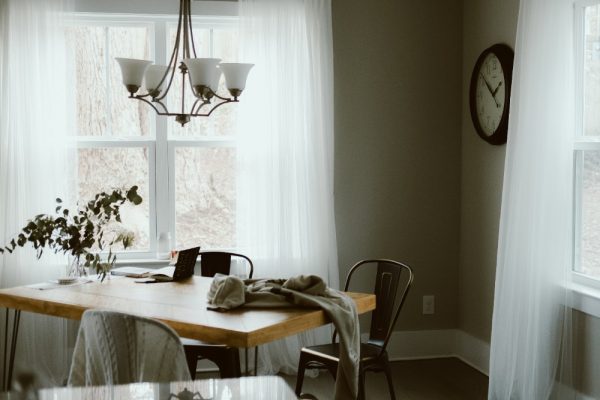 Just because you live in an apartment doesn't mean your space should feel cramped! You can make your home feel spacious, despite the square footage, if you use a few of these tips and tricks from design pros.
Choose like colors (preferably neutral ones). Fight the temptation to go for dark, bold colors and big prints. Choices like these contribute to a space feeling much smaller than it is. Instead, opt for neutral hues in lighter tones like white and beige.

Keep clutter at bay. The more odds and ends you have scattered around your space, the more cramped it'll be. Try to keep the knick-knacks to a minimum and make sure you have a proper place for everything. If you need more storage, pick pieces that pull double-duty—such as a coffee table that opens up to create extra space for throw pillows and blankets.

Add more mirrors. Mirrors instantly amplify the amount of light that comes into the room—and the more light you have, the larger a space appears. So hang a few mirrors on your walls (preferably opposite a window) in order to really open up a room and make it feel nice and airy.

Make the most of natural light. Bringing mirrors into the equation will boost your natural light, but only if you follow a few other tips. You should also avoid any heavy drapes or blinds, and don't place large pieces of furniture directly in front of a window.
5 Easy Ways to Make Your Small Rooms Look Larger [Rent.com]
11 Easy Ways to Make a Small Room Look Bigger [The Spruce]
How to Make a Small Room Look Bigger [Stylecaster]