Tackle Your Spring Cleaning With These Pro Tips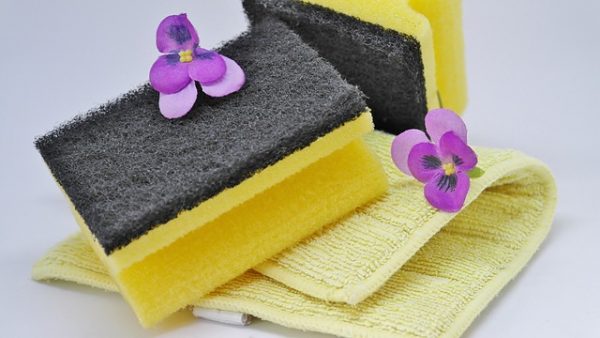 You're probably looking forward to the warmer spring weather, but how are you feeling about spring cleaning? If you've been dreading it since the beginning of winter, here's some good news: it doesn't have to be as complicated as you think. These three steps are really all it takes to enter spring with a cleaner abode.
Purge or pack away extra stuff. Start by scouring each room for anything that you either no longer need, period, or won't need until next fall. For example, pack away the heavy winter clothing in your closet and wash and box up your flannel sheets. When you come across items that you don't expect to use at any time in the future, take this moment as an opportunity to donate your extra stuff.

Wipe down and dust. Next, go room by room doing the most basic cleaning tasks. Wipe down kitchen and bathroom counters, appliances, and tables. Then dust molding, bookcases, and other crevices that tend to attract grime over the course of the year.

Vacuum and mop. Once you have these fundamental tasks accomplished, it's time to do the more tedious work. Vacuum each room in your apartment to collect any dirt and dust you might've kicked up in the previous step. Then mop your hardwood or tiled floors as the final flourish.
Spring Cleaning Your Apartment Kitchen [Apartments.com]
Spring Cleaning Your Apartment, It's Time [Huffpost]
An Easy Plan to Handle the Most Tedious Part of Your Spring Cleaning [Apartment Therapy]