Three Autumn Drinks to Whip Up This Season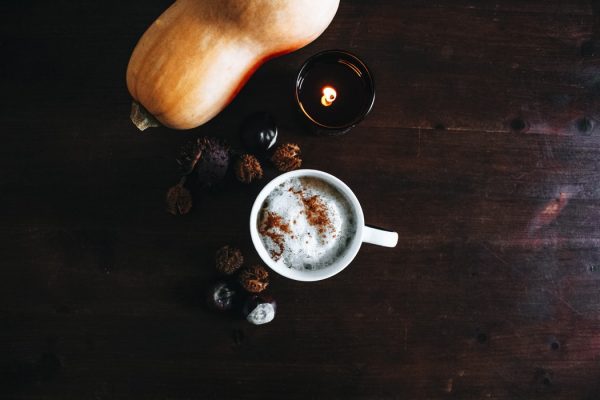 The pumpkin spice latte might seem like your only option on a brisk fall day, but you don't have to stick strictly to the Starbucks menu. When you're getting tired of the same old fall beverages, make your own unique drink at home instead. Here are a few alternatives to your typical PSL.
Apple Pie Latte [The Beard & the Baker]
Sure, pumpkins are prevalent in October, but so are fresh apples. This simple recipe captures the flavor of the fall fruit in a delicious way. Start by prepping a couple of shots of espresso and adding a splash of apple-flavored syrup, then froth some milk and dollop it on top. For the final flourish, sprinkle some cinnamon over the cap of foam.
Pecan Pie Martini [Delish]
Warming up doesn't necessarily mean drinking a hot beverage. This pecan pie martini might not be appropriate for your morning mug, but it's a great way to unwind after a long commute home in the brisk autumn weather. The base is a chilled mix of rumchata, bourbon, and creme de cocoa, which you pour directly into a glass encrusted with caramel and toasted chopped pecans around the rim. Then add a dollop of whipped cream, a pecan, and a dash of cinnamon to complete the cocktail.
"Skinny" Pumpkin Spice Latte [Skinnytaste]
When you really can't fight your craving for a pumpkin spice latte, try this lightened-up version that you can make at home. It cuts back on calories with ingredients like skim milk and fat-free whipped topping, but without sacrificing any of the flavor. You start by mixing up the milk with pumpkin butter and sugar or sugar substitute on the stove until it's just boiling. Then add a dash of vanilla, blend it all together with an immersion blender, and add some whipped cream and pumpkin pie spice.