Crown Republic
In the heart of downtown Cincinnati, where business and arts district meet, you'll find Crown Republic, a Cincinnati gastropub.
Crown Republic Gastropub is the place where rustic New American fare meets "made from scratch" cooking with heart. The team sources from global food and cultural inspirations and brings an approachable, eclectic culinary experience that guests can't wait to explore. At Crown Republic Gastropub Cincinnati, Chef Anthony Sitek takes pride in creating nearly all of the ingredients in house. These chef-driven dishes are served with an expert eye so that our guests can concentrate on what matters most: the friends and family they are dining with. Family is exactly the specialty at Crown Republic Cincinnati; their goal is to make everyone who walks in the door, from their staff to their smiling guests, feel at home. Slightly off the beaten path where the business and arts districts of downtown Cincinnati collide, you'll find that you are able to relax and savor every moment, knowing you are in good hands.
When it comes to lunch in Cincinnati, they offer items such as kale and celery caesar salad, octopus tabbouleh, a house smoked chicken sandwich as well as pastas and wings. As for dinner in Cincinnati, you'll find a variety of house made pastas, seared salmon, and our CRG burger. Additionally, at Crown Republic you'll find a great brunch in Cincinnati! Menu items feature steak and eggs, baked french toast, carnitas hash, and more.
You'll be happy to know that Crown Republic Gastropub Cincinnati is part of the exclusive Black Card program that is open to all members of the Saint Xavier Park community. Residents of East 8 Lofts, Sycamore Place Lofts, Seven at Broadway, Encore Urban Living or The Blonde are part of the Saint Xavier Park community and eligible to receive special deals and discounts!
What is the SXP Black Card?
The SXP Black Card is a perk for the residents of Saint Xavier Park community properties in Cincinnati, Ohio. Each registered resident of a Saint Xavier Park apartment location will receive one standard Black Card and one keychain card. Once you sign up you can start using The Black Card immediately for exclusive specials and deals with our participating partners. There is no limit to how often you can take advantage of these specials on shopping and restaurants in Cincinnati, you have access to these Black Card specials all year long!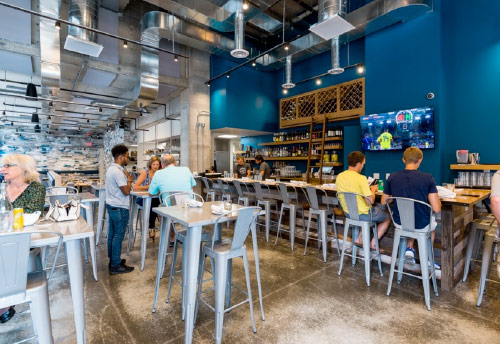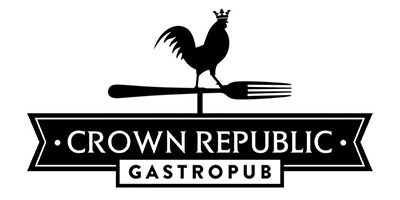 720 Sycamore St. – 513.246.4272
Visit Website