FITNEXT
At FitNext Cincinnati, we have developed a wellness program centered on group personal training and one-on-one personal training in Cincinnati, Ohio that systematically provides results! Finding fitness classes in Cincinnati couldn't be easier, as a FitNext member you will have a workout station and workout set up to be performed each time you arrive. FitNext Cincinnati offers skilled trainers who will help you achieve your fitness goals while alleviating the guesswork and safety concerns of building exercise programs on your own.
Group Personal Training in Cincinnati
Sessions begin with a group warm up followed by breaking up into your individual workouts. Exercises are demonstrated on a 10-inch tablet docked at each station. They help facilitate workouts between you and our coaches by enhancing visual communication. Coaches use them as a tool to assist with workout program and implementation. While motivating and moving throughout the room, coaches will correct your form, recommend sets and repetitions range, and demonstrate exercises with modifications if needed. All workout levels are welcome!
1-1 Personal Training in Cincinnati
Achieve your goals in a non-intimidating environment with your coach while providing detailed feedback during workouts on form and function of movements. Coaching is tailored in a style that personally helps you get results. Log and track progress with measurements analysis (body fat/skinfold caliper), nutrition recommendation (USDA MyPlate), and progression pictures for added program adherence.
As an exclusive amenity that Saint Xavier Park offers, Black Card Members will get special deals and discounts on FitNext Cincinnati fitness classes! Call their Cincinnati fitness studio today to learn more.
What is the SXP Black Card?
The SXP Black Card is a perk for the residents of any North American Property location that is part of Saint Xavier Park. Each registered resident of a Saint Xavier Park property will receive one standard Black Card and one keychain card. Once you sign up you can start using The Black Card immediately for exclusive specials and deals with our participating partners. There is no limit to how often you can take advantage of these specials on shopping and restaurants in Cincinnati, you have access to these Black Card specials all year long!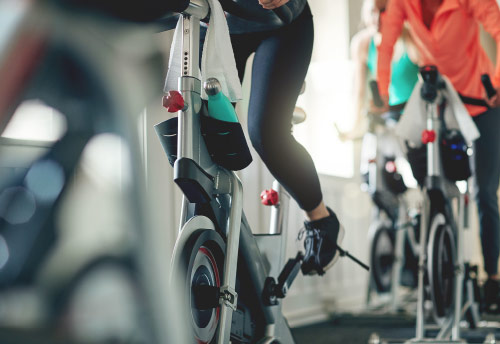 803 Sycamore St - 513.721.0055
Visit Website