OrangeTheory
Orangetheory is not just your ordinary gym in Newport, KY, Orangetheory classes provide a total-body group workout that combines science, coaching, and technology to guarantee maximum results from the inside out. It's designed to charge your metabolism for MORE caloric afterburn, MORE results, and MORE confidence, all to deliver you MORE LIFE. Because the work you do here in an Orangetheory class will make all the difference out there in your world.
During their heart-rate based HIIT workout at Orangetheory Newport, KY, your coach will guide you through 5 different heart rate zones: resting, easy, challenging, uncomfortable, and All Out, telling you when to push harder and when to pull back for recovery. The goal is to spend 12 minutes or more with your heart rate elevated in "The Orange Zone" to boost your metabolism, burn fat, and burn more calories.
Additionally, the Orangetheory coaches are more than just coaches. As you take in the energy of our group workout, you'll also get the attention and inspiration that comes from our experienced personal training coaches. They're full of the life they promise and always pushing you forward with tough love.
What happens at an Orangetheory class?
Rowing: Every stroke on the rower activates 85% of your body's muscles to help you improve endurance, strength, and power.
Cardio: Whether you walk, jog, or run, you'll go at your own pace based on your fitness level. There are also bikes and striders available as alternates to the treadmill.
Strength Training: Our weight and floor exercises change daily so you can focus on different muscles. Your coach can provide options for any movement if you have injuries or limitations.
As an exclusive amenity that Saint Xavier Park offers, Black Card Members will get special deals and discounts on Orangetheory Newport, KY classes! Call today to learn more.
What is the SXP Black Card?
The SXP Black Card is a perk for the residents of Saint Xavier Park community properties in Cincinnati, Ohio. Each registered resident of a Saint Xavier Park apartment location will receive one standard Black Card and one keychain card. Once you sign up you can start using The Black Card immediately for exclusive specials and deals with our participating partners. There is no limit to how often you can take advantage of these specials on shopping and restaurants in Cincinnati, you have access to these Black Card specials all year long!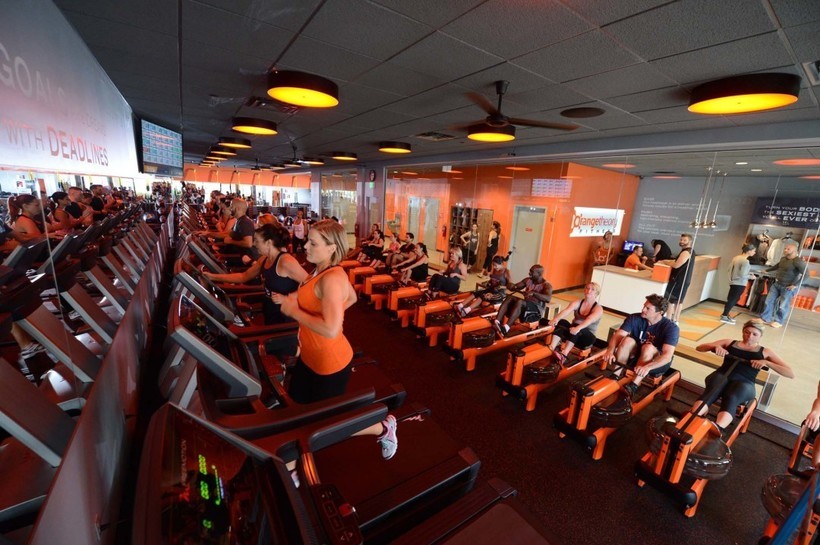 185 Pavilion Pkwy Newport, KY - 859.838.4555
Visit Website